Taekwondo Sparring
Taekwondo 태권도
Taekwondo Preschool
In some schools, permission to begin sparring is granted upon entry. The rationale for this decision is that students must learn how to deal with a fast, powerful, and determined attacker. In other schools, students may be required to wait a few months, for safety reasons, because they must first build the skills they would ideally employ in their sparring practice. View Taekwondo Sparring »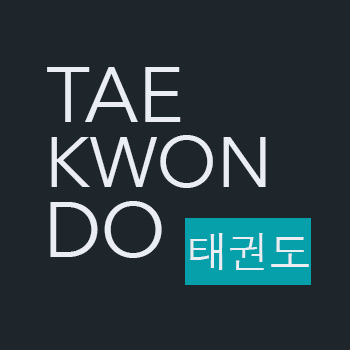 Taekwondo Sparring
---
Sparring is a form of training common to many combat sports. Although the precise form varies, it is essentially relatively 'free-form' fighting, with enough rules, customs, or agreements to make injuries unlikely.
In Taekwondo, sparring is called;
In the World Taekwondo (WT), the majority of the attacks executed are kicking techniques, whereas the ITF encourages the use of both hands and feet. The International Taekwondo Federation (ITF) does not always spar with head guards, but it is known to occur in some organizations practicing this form.
In some schools, permission to begin sparring is granted upon entry. The rationale for this decision is that students must learn how to deal with a fast, powerful, and determined attacker. In other schools, students may be required to wait a few months, for safety reasons, because they must first build the skills they would ideally employ in their sparring practice.
The educational role of sparring is a matter of some debate. In any sparring match, precautions of some sort must be taken to protect the participants. These may include wearing protective gear, declaring certain techniques and targets off-limits, playing slowly or at a fixed speed, forbidding certain kinds of trickery, or one of many other possibilities. These precautions have the potential to change the nature of the skill that is being learned. For example, if one were to always spar with heavily padded gloves, one might come to rely on techniques that risk breaking bones in one's hand. Many schools recognize this problem but value sparring nonetheless because it forces the student to improvise, to think under pressure, and to keep their emotions under control.
Light and medium contact sparring
These types of sparring restrict the amount of force that may be used to hit an opponent, in the case of light sparring this is usual to 'touch' contact, e.g. a punch should be 'pulled' as soon as or before contact is made. In medium-contact (sometimes referred to as semi-contact) the punch would not be 'pulled' but not hit with full force. As the amount of force used is restricted, the aim of these types of sparring is not to knock out an opponent; a point system is used in competitions.
In some styles (such as fencing and some styles of Taekwondo sparring), competitors score points based on the landing of a single technique or strike as judged by the referee, whereupon the referee will briefly stop the match, award a point, then restart the match. Alternatively, sparring may continue with the point noted by the judges. Some critics of point sparring feel that this method of training teaches habits that result in lower combat effectiveness. Lighter-contact sparring may be used exclusively, for children or in other situations when heavy contact would be inappropriate (such as beginners), medium-contact sparring is often used as training for full contact.
Full Contact Sparring
Full-contact sparring or competition, where strikes are not pulled but thrown with full force as the name implies, has a number of tactical differences from light and medium-contact sparring. It is considered by some to be requisite in learning realistic unarmed combat.
Sparring Equipment
A hogu is the armor worn by practitioners of Taekwondo during sparring. Translated into English, hogu means chest or chest protector. The hogu has been used in World Taekwondo (WT) sparring since the 1950s and is considered the most important piece of sparring equipment in the Taekwondo practitioner's arsenal. The hogu is the most common scoring area in Taekwondo sparring. The hogu is hit by the heel, the sole and the top of the foot by many kicking techniques like the roundhouse kick or the back kick, and can also be hit with the fist. Hogus are made by various companies such as Adidas and Dae Do; only certain brands of chest protector are approved by the World Taekwondo (WT). The chest protector is mandatory in World Taekwondo (WT)- or Olympic-style competition; however, it is not used in International Taekwon-Do Federation-style sparring.
Question. What is the korean terminology for High Block?
A high block deflects a downward strike such as a hammer fist, a stick or a face punch from a taller opponent. The blocking arm starts low with the hand in a relaxed fist across the abdomen(over the belt) with the palm facing upward.
World Taekwondo Federation (WTF) Tournament Sparring
Under World Taekwondo Federation (WTF) and Olympic rules, sparring is a full-contact event and takes place between two competitors in an area measuring 8 meters square. A win can occur by points, or if one competitor is unable to continue (knockout) the other competitor wins. Each match consists of three semi-continuous rounds of contact, with one minute's rest between rounds. For more information View World Taekwondo Federation (WTF) Tournament Sparring »
For more information on Taekwondo Sparring:
Risk of injury can be reduced by completing an effective warm up consisting of a heart raiser to get your pulse up, followed by sport specific dynamic stretches (stretches whilst moving). Please follow the guidance of a certified Master Instructor or trainer when doing sports related activities. Depending on the intensity of the exercise, cooling down can involve a slow jog or walk, or with lower intensities, stretching can be used. Cooling down allows the heart rate to return to its resting rate. View more information on Warming Up and Cooling Down ».

This article uses material from the Wikipedia articles "Warming Up" and "Cooling Down", which is released under the Creative Commons Attribution-Share-Alike License 3.0.
RESOURCES
This article uses material from the Wikipedia articles "Sparring", "Taekwondo Competition", "Martial Arts" and "Hogu" which is released under the Creative Commons Attribution-Share-Alike License 3.0.