Taekwondo 태권도
Taekwondo Preschool
Promotion from one geup to the next can proceed rapidly in some schools, since schools often allow geup promotions every two, three, or four months. Students of geup rank learn the most basic techniques first, and then move on to more advanced techniques as they approach first dan. Many of the older and more traditional schools often take longer to allow students to test for higher ranks than newer, more contemporary schools, as they may not have the required testing intervals. View Taekwondo belt levels »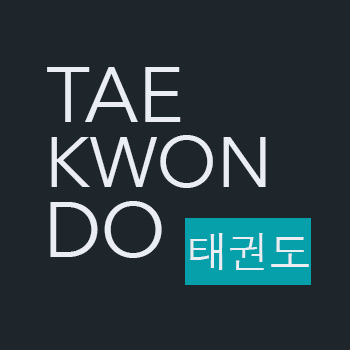 About Bowing
(경례 kyeong nye)
---
When you reach senior belt you are expected to guide the junior belts when they are beginning Taekwondo such as showing by example.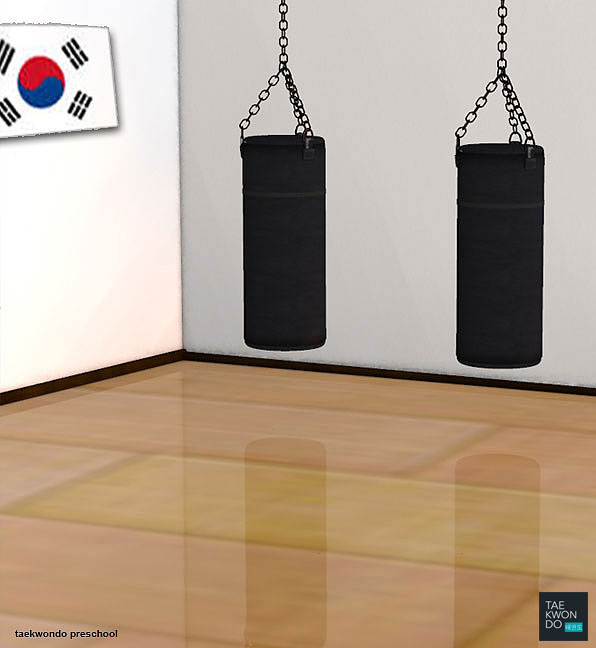 Bowing is the act of lowering the torso and head as a social gesture in direction to another person or symbol. Sometimes the gesture may be limited to lowering the head such as in Indonesia, and in many cultures several degrees of the lowness of the bow are distinguished and regarded as appropriate for different circumstances.
Some bows are performed equally by two or more people while others are unequal - the person bowed to either does not bow in return or performs a less low bow in response. A nod of the head may be regarded as the minimal form of bow.
Some martial arts bows are different in terms of the position of the arms and hands. For example, a karate bow is performed with the arms at the sides, while other bows—-such as a Silat bow-—are performed with the hands together and hands and arms in front.
Bowing is an integral part of traditional martial arts. Bows are used to begin and end practice, sparring bouts and competitions, and when entering and leaving the dojang, or practice room.
Question. What is the korean terminology for Palm Heel Pressing Block?
A standard block used to deflect incoming kicks and punches. Open the hand and use the "bottom of the palm" to block the trunk area. The bottom of the palm is called batangson ( 바탕손 ). The open hand is raised up to shoulder height and thrust directly down to meet the attackers hand or limb.
Question. What is the name of Taegeuk #2 in Korean?
Taegeuk 태극 (in World Taekwondo (WT)) refers to a set of poomse 품새 used to create a foundation for the teaching of taekwondo. A poomse or form is a detailed pattern of defense-and-attack motions and techniques used in traditional martial arts. Each taegeuk form symbolizes a specific state thought to be indicative of the belt the student currently holds, and is represented in World Taekwondo (WT) by trigrams similar to those found in the four corners of the South Korean flag.
Integrity ( Yeom Chi / 염치 ): "Although it may be similar, this form of integrity takes on a more wider role then defined in the common dictionary. In taekwondo, integrity means not only to determine what is right or wrong but also having the conscience to feel guilt if one has done wrong and to have the integrity stand up for what is right." View Taekwondo Tenets »
RESOURCES
This article uses material from the Wikipedia article "Bowing", which is released under the Creative Commons Attribution-Share-Alike License 3.0.
Related Articles
Knowing the fundamental basics is very important for your learning path as you build your skills and knowledge. When you reach senior belt you are expected to guide the junior belts when they are beginning Taekwondo such as showing by example.