Taekwondo 태권도
Taekwondo Preschool
Taekwondo is known for its emphasis on high kicking and fast hand techniques, which distinguishes it from other popular martial arts and combat sports such as karate. However, the World Taekwondo (WT) believes that because the leg is the longest and strongest limb a martial artist has, kicks thus have the greatest potential to execute powerful strikes without successful retaliation.
View Taekwondo 태권도 »
Here is where you can learn more about improving your skills in Taekwondo. Knowing the fundamental basics is very important for your learning path as you build your skills and knowledge. When you reach senior belt you are expected to guide the junior belts when they are beginning Taekwondo such as showing by example.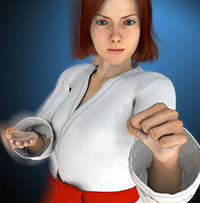 ACQUISITION OF SKILL
CATEGORY:
Training
The acquisition of skill requires practice. Merely repeating a task alone, however, does not ensure the acquisition of a skill. Skill acquisition is achieved when an observed behaviour has changed due to experience or practice. This is known as learning and is not directly observable. The information processing model, which incorporates this idea of experience, proposes that skills develop from the interaction of four components central to information processing...Read more...
---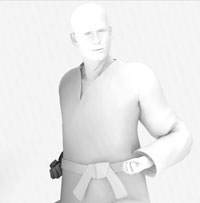 OVERTRAINING
CATEGORY:
Training
Overtraining can be described as a point where a person may have a decrease in performance and plateauing as a result from failure to consistently perform at a certain level or training load exceeds their recovery capacity. They cease making progress, and can even begin to lose strength and fitness. Overtraining is also known as chronic fatigue, burnout and overstress in athletes. Overtraining can lead to exercise addiction which can lead to negative physiological and psychological effects, an addictive craving for physical activity is shown to lead extreme exercise whilst building up a tolerance to the exercise then needing to to go further levels to achieve the same high..Read more....
---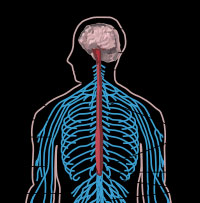 PRACTICE ( LEARNING METHOD )
CATEGORY:
Skills
Practice is the act of rehearsing a behavior over and over, or engaging in an activity again and again, for the purpose of improving or mastering it, as in the phrase "practice makes perfect". Sports teams practice to prepare for actual games. Playing a musical instrument well takes a lot of practice. It is a method of learning and of acquiring experience. How well one improves with practice depends on several factors, such as the frequency it is engaged in, and the type of feedback that is available for improvement...Read more...
---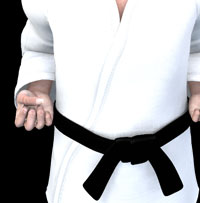 LEADERSHIP DEVELOPMENT
CATEGORY:
Leadership
Leadership development refers to any activity that enhances the quality of leadership within an individual. Traditionally, leadership development has focused on developing the leadership abilities and attitudes of individuals. Just as people are not all born with the ability or desire to play football (soccer) like Zinedine Zidane or sing like Luciano Pavarotti, people are not all born with the ability to lead. Different personal traits and characteristics can help or hinder a person's leadership effectiveness and require formalized programs for developing leadership competencies...Read more...
---
MENTAL TOUGHNESS
CATEGORY:
Psychology
Mental toughness is a collection of attributes that allow a person to persevere through difficult circumstances (such as difficult training or difficult competitive situations in games) and emerge without losing confidence. The term is commonly used by coaches, sport psychologists, sport commentators, and business leaders...Read more...
---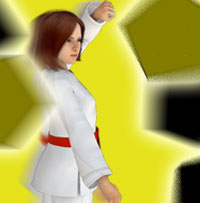 IMPROVING PERFORMANCE
CATEGORY:
Psychology
Sport psychology involves the study of how psychological factors affect performance and how participation in sport and exercise affect psychological and physical factors. In addition to instruction and training of psychological skills for performance improvement, applied sport psychology may include work with athletes, coaches, and parents regarding injury, rehabilitation, communication, team building, and career transitions...Read more...
iBooks on your Mac or iOS device
Take the training on the go as a method of personal growth or recreation.
These books are available for download with iBooks on your Mac or iOS device, and with iTunes on your computer. Books can be read with iBooks on your Mac or iOS device. View on Apple iTunes! Available Now!
Stances ( 서기 sogi )
The Korean martial arts has several stances ( 서기 sogi ) used for different activities. Although there are strong similarities in stances throughout taekwondo schools, individual instructors often have their own preferred style. These stances are most commonly seen in taekwondo forms, and are critical for balance, precision, and good technique in the martial art.
View on Apple iTunes »
Blocking ( 막기 makgi )
In martial arts, blocking ( 막기 makgi ) is the act of stopping or deflecting an opponent's attack for the purpose of preventing injurious contact with the body. A block usually consists of placing a limb across the line of the attack. Blocks are considered by some to be the most direct and least subtle of defensive techniques.
View on Apple iTunes »
Kicking ( 차기 chagi )
A kick (차기 chagi) is a physical strike using the foot, leg, or knee. As the human leg is longer and stronger than the arm, kicks are generally used to keep an opponent at a distance, surprise him or her with their range, and inflict substantial damage. On the other hand, stance is very important in any combat system, and any attempt to deliver a kick will necessarily compromise one's stability of stance.
View on Apple iTunes »
Fist Strikes ( 지르기 jireugi )
Taekwondo hand strikes are performed as a close distance alternative to kicks. They are executed in a number of ways - from standing, jumping, spinning and rushing forwards. Hand strikes make up fast combinations of strikes which can leave an opponent stunned and unable to defend himself.
View on Apple iTunes »
Strikes ( 치기 chigi )
Various surfaces of the hand may be engaged as the striking surface depending on which area of the opponents body which is being targeted. Striking ( 치기 chigi ) are techniques striking with twisting force of body excluding techniques using fist or fingertips. Thrusting ( 찌르기 Jjireugi ) are techniques striking with finger tips. Chopping ( 찍기 Jjikgi ) are techniques striking with curled fingers. This leads to a large array of hand positions.
View on Apple iTunes »
History of Taekwondo
The oldest Korean martial art was an amalgamation of unarmed combat styles developed by the three rival Korean Kingdoms of Goguryeo, Silla, and Baekje, where young men were trained in unarmed combat techniques to develop strength, speed, and survival skills. The most popular of these techniques was ssireum and subak with taekkyeon being the most popular of the segments of subak.
View on Apple iTunes »
Integrity ( Yeom Chi / 염치 ): "Although it may be similar, this form of integrity takes on a more wider role then defined in the common dictionary. In taekwondo, integrity means not only to determine what is right or wrong but also having the conscience to feel guilt if one has done wrong and to have the integrity stand up for what is right." View Taekwondo Tenets »
RESOURCES
This article uses material from the Wikipedia article "Procedural_Memory", "Overtraining", "Practice (Learning Method)", "Leadership Development", "Mental Toughness", "Sport Psychology", which is released under the Creative Commons Attribution-Share-Alike License 3.0.