Taekwondo 태권도
Taekwondo Preschool
Tutorials for Kids
Tutorials to help you understand more indepth about taekwondo blocks, stances, strikes, footwork, practice drills, special techniques and many more. Perfect training for a beginner or an intermediate practitioner to study... and then take your skills to an advanced level.
TAEKWONDO STANCES ( 서기 sogi )
The Korean martial arts has several stances used for different activities. Although there are strong similarities in stances throughout Taekwondo schools, individual instructors often have their own preferred style.
View all Kids taekwondo stances on the Main Section
TAEKWONDO BLOCKS ( 막기 makgi )
In martial arts, blocking is the act of stopping or deflecting an opponent's attack for the purpose of preventing injurious contact with the body. A block usually consists of placing a limb across the line of the attack. Blocks are considered by some to be the most direct and least subtle of defensive techniques. Other ways of avoiding attack include evasion, trapping, slipping and deflection of the oncoming attack; this approach is often referred to as the application of 'soft' techniques.
View all Kids taekwondo blocks on the Main Section
Stories Preschool
---
Stories are effective educational tools because readers and listeners become engaged and therefore remember. Storytelling can be seen as a foundation for learning and teaching.

While the storylistener is engaged, they are able to imagine new perspectives, inviting a transformative and empathetic experience. This involves allowing the individual to actively engage in the story as well as observe, listen and participate with minimal guidance. Visit and learn more at Stories Preschool »
TAEKWONDO STRIKES ( 지르기 jireugi / 치기 chigi )
Taekwondo hand strikes are performed as a close distance alternative to kicks. They are executed in a number of ways - from standing, jumping, spinning and rushing forwards. Hand strikes make up fast combinations of strikes which can leave an opponent stunned and unable to defend himself.
TAEKWONDO KICKS ( 차기 chagi )
A kick (차기 chagi) is a physical strike using the foot, leg, or knee. As the human leg is longer and stronger than the arm, kicks are generally used to keep an opponent at a distance, surprise him or her with their range, and inflict substantial damage. On the other hand, stance is very important in any combat system, and any attempt to deliver a kick will necessarily compromise one's stability of stance.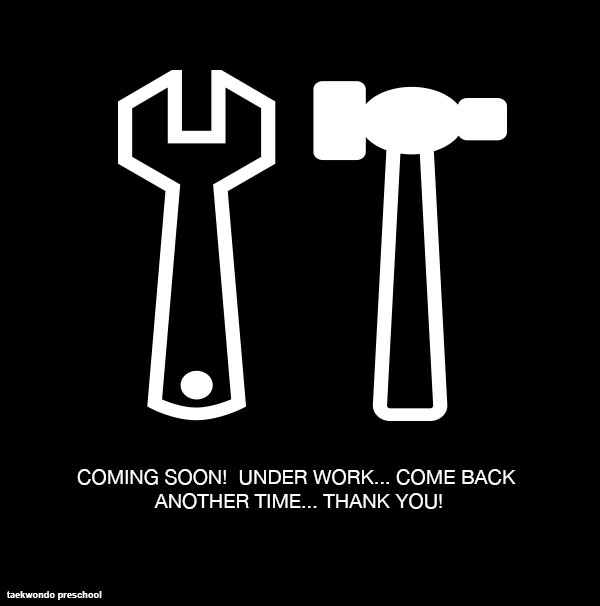 Courtesy ( Ye Ui / 예의 ): "Showing courtesy to all, respecting others, having manners as well as maintaining the appropriate etiquette at all times, both within and outside the dojang (도장) (designated training area)." View Taekwondo Tenets »
RESOURCES
This article uses material from the Wikipedia articles "List of Taekwondo Techniques", "Taekwondo Stances","Kick" and "Strikes (attack)", which is released under the Creative Commons Attribution-Share-Alike License 3.0.