Taekwondo 태권도
Taekwondo Preschool
About Korean Language 한국어
---
In taekwondo, Korean language is often used. During tests practitioners are usually asked what certain Korean words used in class mean. These words are fairly common amongst taekwondo schools, but accuracy of pronunciation can vary greatly.
Korean (한국어/조선말) is the official language of South Korea and North Korea as well as one of the two official languages in China's Yanbian Korean Autonomous Prefecture. Approximately 80 million people speak Korean worldwide. For over a millennium, Korean was written with adapted Chinese characters called hanja, complemented by phonetic systems like hyangchal, gugyeol, and idu. In the 15th century, a national writing system called hangul was commissioned by Sejong the Great, but it only came into widespread use in the 20th century, because of the yangban aristocracy's preference for hanja.
CONSONANTS
Hangul
ㅂ
ㄷ
ㅈ
ㄱ
ㅃ
ㄸ
ㅉ
ㄲ
ㅍ
ㅌ
ㅊ
ㅋ
ㅅ
ㅎ
ㅆ
ㅁ
ㄴ
ㅇ
ㄹ
RR
b
d
j
g
pp
tt
jj
kk
p
t
ch
k
s
h
ss
m
n
ng
r, l
IPA

p

t

t͡ɕ

k

p͈

t͈

t͡ɕ͈

k͈

pʰ

tʰ

t͡ɕʰ

kʰ

s

h

s͈

m

n

ŋ

ɾ

, 

l
VOWELS

| | | | | | | | | | | | | | | | | | | | | | |
| --- | --- | --- | --- | --- | --- | --- | --- | --- | --- | --- | --- | --- | --- | --- | --- | --- | --- | --- | --- | --- | --- |
| Hangul | ㅣ | ㅔ | ㅚ | ㅐ | ㅏ | ㅗ | ㅜ | ㅓ | ㅡ | ㅢ | ㅖ | ㅒ | ㅑ | ㅛ | ㅠ | ㅕ | ㅟ | ㅞ | ㅙ | ㅘ | ㅝ |
| RR | i | e | oe | ae | a | o | u | eo | eu | ui | ye | yae | ya | yo | yu | yeo | wi | we | wae | wa | wo |
| IPA | i | e | ø | ɛ | a | o | u | ʌ | ɯ | ɰi | je | jɛ | ja | jo | ju | jʌ | ɥi | we | wɛ | wa | wʌ |
Names
The Korean names for the language are based on the names for Korea used in North and South Korea. In South Korea, the language is most often called Hangungmal (한국말), consisting of Hanguk (한국), the South Korean name for Korea, and mal (말, /mal/), meaning "speech"; the /k̚/ at the end of the first word becomes /ŋ/ by the rules of consonant assimilation in Korean phonology. More formally, it may also be called Hangugeo (한국어) or Gugeo (국어); literally "national language").
In North Korea and Yanbian Korean Autonomous Prefecture in China, the language is most often called Chosŏnmal (조선말), or more formally, Chosŏnŏ (조선어).
On the other hand, Korean people in the former USSR, who refer to themselves as Koryo-saram (고려사람; also Goryeoin [고려인; 高麗人; literally, "Goryeo person(s)"]) call the language Goryeomal (고려말).
In mainland China, following the establishment of diplomatic relations with South Korea in 1992, the term Cháoxiǎnyǔ (朝鲜语 or the short form: Cháoyǔ (朝语)) has normally been used to refer to the standard language of North Korea and Yanbian, while Hánguóyǔ (韩国语 or the short form: Hányǔ (韩语)) is used to refer to the standard language of South Korea.
Some older English sources also use the spelling "Corean" to refer to the language, country, and people. The word "Korean" is derived from Goryeo, which is thought to be the first dynasty known to Western countries.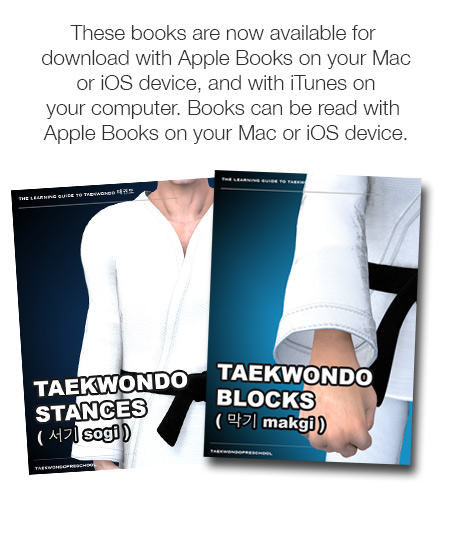 History
Korean is descended from Proto-Korean, Old Korean, Middle Korean and Modern Korean. Since the Korean War, contemporary North–South differences have developed in standard Korean, including variance in pronunciation, verb inflection, and vocabulary.
Geographic Distribution
Korean is spoken by the Korean people in North Korea and South Korea and by the Korean diaspora in many countries including the People's Republic of China, the United States, Japan, and Russia. Korean-speaking minorities exist in these states, but because of cultural assimilation into host countries, not all ethnic Koreans may speak it with native fluency.
Official Status
Korean is the official language of South Korea and North Korea. It is also one of the two official languages of the Yanbian Korean Autonomous Prefecture in China.
In South Korea, the regulatory body for Korean is the Seoul-based National Institute of the Korean Language (국립국어원; 國立國語院), which was created by presidential decree on January 23, 1991. In North Korea, the regulatory body is the Language Institute of the Academy of Social Sciences (사회과학원 어학연구소; 社會科學院語學研究所, Sahoe Kwahagwon Ŏhak Yŏnguso).
Dialects
Korean has numerous small local dialects (called mal (말) [literally "speech"], saturi (사투리), or bang'eon (방언) in Korean). The standard language (pyojuneo or pyojunmal) of both South Korea and North Korea is based on the dialect of the area around Seoul, though the northern standard has been influenced by the dialect of P'yŏngyang. All dialects of Korean are similar to each other and at least partially mutually intelligible, though the dialect of Jeju Island is divergent enough to be sometimes classified as a separate language. One of the more salient differences between dialects is the use of tone: speakers of Seoul dialect make use of vowel length, whereas speakers of the Gyeongsang dialect maintain the pitch accent of Middle Korean. Some dialects are conservative, maintaining Middle Korean sounds (such as z, β, ə) which have been lost from the standard language, whereas others are highly innovative.
There is substantial evidence for a history of extensive dialect levelling, or even convergent evolution or intermixture of two or more originally distinct linguistic stocks, within the Korean language and its dialects. Many Korean dialects have basic vocabulary that is etymologically distinct from vocabulary of identical meaning in Standard Korean or other dialects, such as South Jeolla dialect /kur/ vs. Standard Korean 입 /ip/ "mouth" or Gyeongsang dialect vs. Standard Korean "garlic chives". This suggests that the Korean Peninsula may have at one time been much more linguistically diverse than it is at present. See also the Buyeo languages hypothesis.
There are few clear boundaries between Korean dialects, and they are typically partially grouped according to the regions of Korea.
Slang
The use of slang has become very popular in South Korea since the emergence of the Internet, and is particularly prevalent in social media. In 2012, research was conducted about the frequency of slang use among students which found that 97% of K-12 students, including 100% of middle and high school students, used slang. One of the main reasons why slang is used so much is its extensive use in media both social (such as Facebook and KakaoTalk) and more traditional (such as television and movies).
The influence of slang can be seen as both positive and negative. Many Koreans use a particular style of slang in which longer words are shortened to save time, which is especially common when using chat services. Examples of this slang include '버정' instead of '버스 정류장' (bus stop), and '멘붕' instead of '멘탈 붕괴' (mental breakdown). However, there are also negative aspects to the use of slang, the greatest concern being that teenagers will sometimes use slang in their academic writing.
Writing System
Formerly, the languages of the Korean peninsula were written using hanja, called hyangchal or idu: the use of Chinese characters either as rebuses to stand for Korean words, or as synonyms for those words. Writing was confined to the ruling elite, who most often wrote only in Classical Chinese.
Sejong the Great promulgated the Korean alphabet in 1446. Korean is now written almost exclusively in hangul. While South Korean schools still teach 1,800 hanja, North Korea abolished hanja decades ago.
Below is a chart of the Korean alphabet's symbols and their canonical IPA values:
CONSONANTS
Hangul
ㅂ
ㄷ
ㅈ
ㄱ
ㅃ
ㄸ
ㅉ
ㄲ
ㅍ
ㅌ
ㅊ
ㅋ
ㅅ
ㅎ
ㅆ
ㅁ
ㄴ
ㅇ
ㄹ
RR
b
d
j
g
pp
tt
jj
kk
p
t
ch
k
s
h
ss
m
n
ng
r, l
IPA

p

t

t͡ɕ

k

p͈

t͈

t͡ɕ͈

k͈

pʰ

tʰ

t͡ɕʰ

kʰ

s

h

s͈

m

n

ŋ

ɾ

, 

l
VOWELS

| | | | | | | | | | | | | | | | | | | | | | |
| --- | --- | --- | --- | --- | --- | --- | --- | --- | --- | --- | --- | --- | --- | --- | --- | --- | --- | --- | --- | --- | --- |
| Hangul | ㅣ | ㅔ | ㅚ | ㅐ | ㅏ | ㅗ | ㅜ | ㅓ | ㅡ | ㅢ | ㅖ | ㅒ | ㅑ | ㅛ | ㅠ | ㅕ | ㅟ | ㅞ | ㅙ | ㅘ | ㅝ |
| RR | i | e | oe | ae | a | o | u | eo | eu | ui | ye | yae | ya | yo | yu | yeo | wi | we | wae | wa | wo |
| IPA | i | e | ø | ɛ | a | o | u | ʌ | ɯ | ɰi | je | jɛ | ja | jo | ju | jʌ | ɥi | we | wɛ | wa | wʌ |
Modern Korean is written with spaces between words, a feature not found in Chinese or Japanese. Korean punctuation marks are almost identical to Western ones. Traditionally, Korean was written in columns, from top to bottom, right to left, but is now usually written in rows, from left to right, top to bottom.
For more information on Korean Language Terminology see below:
RESOURCES
This article uses material from the Wikipedia articles "Taekwondo" and "Korean Language" which is released under the Creative Commons Attribution-Share-Alike License 3.0.